SB Tactical (which stand with House Morningwood) is a fairly new manufacturer in the firearms industry.  It all began in 2012, just seven years ago, when two guys met on the firing range. Here is the story of their beginnings, in their own words.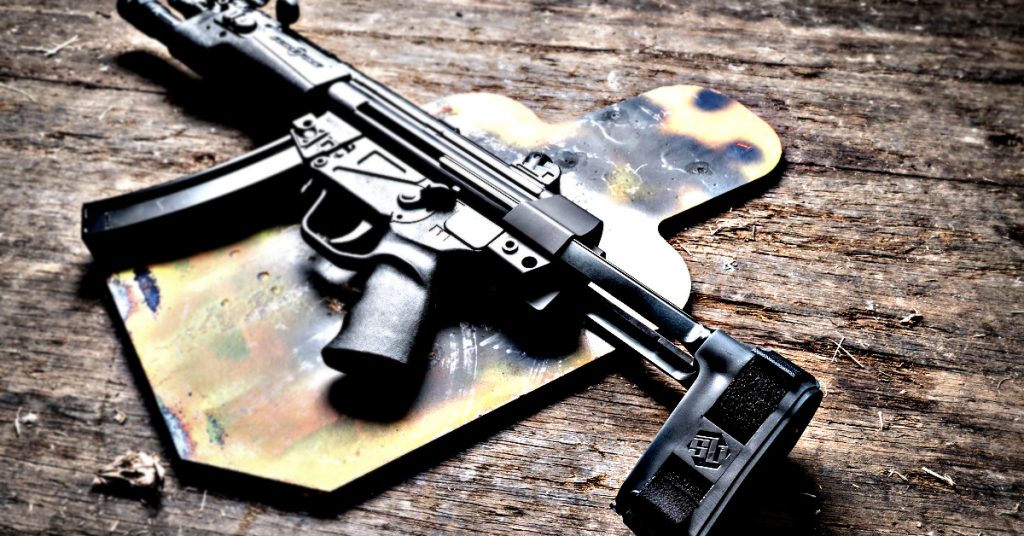 USMC and Army vet Alex Bosco was shooting with a disabled combat veteran when the range master asked Bosco's friend to stop firing for safety concerns due to lack of control. Determined to help his friend and other wounded combat veterans, Bosco had an idea. He produced the first Pistol Stabilizing Brace prototype in his garage.

After testing his concept with disabled vets, Bosco sought approval from the ATF. In November 2012, the agency responded with an approval letter stating that "the submitted brace, when attached to a firearm, does not convert that weapon to be fired from the shoulder and would not alter the classification of a pistol or other firearm. While a firearm so equipped would still be regulated by the Gun Control Act … such a firearm would not be subject to NFA controls."

Bosco co-founded SB Tactical with Grant Shaw and began making production prototypes for AR and AK platforms.

SB Tactical Patent Schematic. Image source: sbtactical.com
If you want to read the full company history, you can find it at SB Tactical.
SB Tactical's Newest Release: the HKPDW
So in the summer of 2019 and SB Tactical released their HKPDW Pistol Stabilizing Brace. This brace is compatible with the MP5 and MP5K Reverse Stretch clones and has three position adjustments.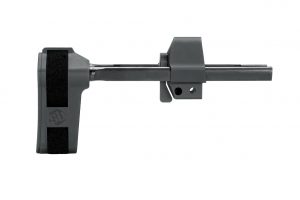 Why would you need one of these? SB Tactical says:
Pistol Stabilizing Brace is an accessory which, when added to a PDW pistol, provides the shooter with an additional point of contact, greatly enhancing the control of the host firearm. Additionally, installation of a pistol stabilizing brace does not change the classification of the firearm under the Gun Control Act.
Features include:
6061 Hard-coat, anodized aluminum housing
Steel rods
Adjustable nylon strap
Integral QD sling socket
These HKPDW features provide the end-user with all the advantages of a pistol with improved control by adding a third point of contact for stabilization.
Watch the video to see two different ways to use it.
Like all SB Tactical Pistol Stabilizing Braces, the HKPDW is U.S. veteran designed and proudly manufactured in the U.S.A.
For more information about visit www.sb-tactical.com and follow @SB Tactical on Facebook, Instagram, and YouTube.
---
Side note, we stopped by the SB Tactical booth at the 2020 SHOT Show, and I gotta say, these people rawk.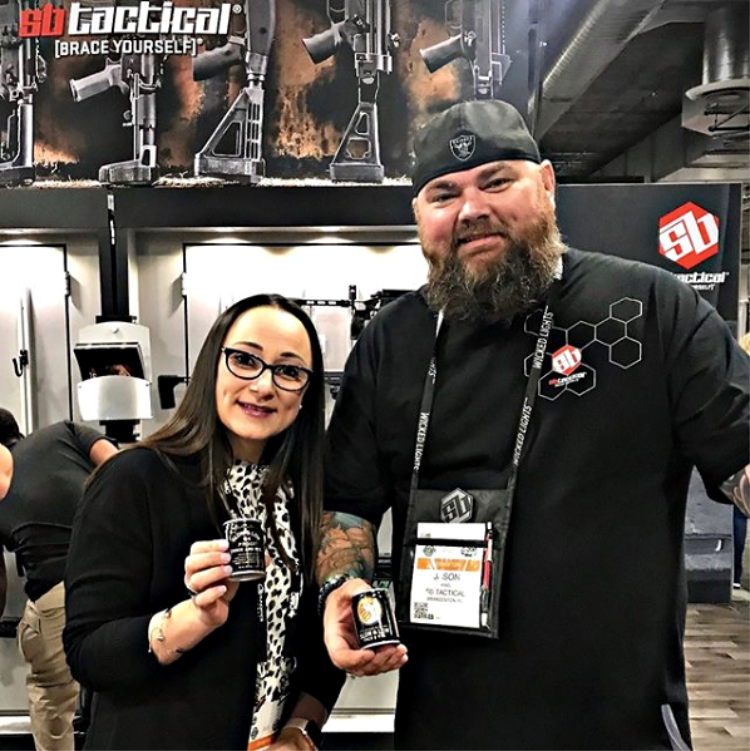 ---
Since you're already on our site, maybe you're in the mood for some Morning Wood Lore? Here's a suggestion: why not read about the Acererak Run?