House Holloway, under the auspices of the great mastersmith Lord Douglas the Frequently Irascible, has sent word that limited numbers of his ATEi A9 is back in stock.  Doug Holloway is, of course, the HMFIC of ATEi Guns. A curmudgeon by the time he was eight, Ser Holloway's work rivals or surpasses that of the greatest artisans we know (and we're including both Donal Noye and Tobho Mott in that estimation.

We pass this news along here, of course, because of his longstanding (if occasionally choleric) relationship with those of us here at House Morningwood.
Doug says the A9 is a "turnkey" upgraded Gen 19 modified to ATEi's high specs and standards. It is intended to provide an end user access to a superior ATEivolved fighting pistol right out of the box.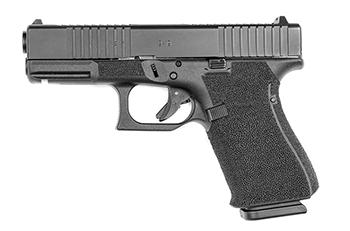 Why a full-size gun for Summer carry? Counterintuitive though it might seem to some, summer weather (shorts, tank tops, flip-flops and all) is more appropriate for full-size pistol carry than winter weather.
As m'Lord Holloway explains it in his typical Doug-blunt way,
"I don't subscribe to that bullshit theory that, oh it's summertime, so I carry a pocket gun, when it's wintertime I'll switch back to a big gun," says ATEi founder and HMFIC Doug Holloway. "That is ass backward. When do you see large groups of people out doing no good? In the winter when it's just a couple degrees out, or during summer, when it's 80º during the day, and the 70s at night? We're much more likely to get into an encounter in the summer than winter, at least here in a colder climate, therefore we should probably be carrying the bigger gun in that season than the other, and more mags too. Maybe in Florida it's different, but here in Michigan you don't see a lot of people fucking off and hanging around the gas station at night during the middle of winter."
Features of the A9 include:
Full Top Serrations
Enhanced Side Serrations
360º Medium Textured Stippling
Side Index Points, Medium Textured Stippling
Finger Groove Removal
Trigger Guard Undercut
OEM Minus Connector
Nitride Black Finished
Optional Trijicon Sights
Optional Overwatch Trigger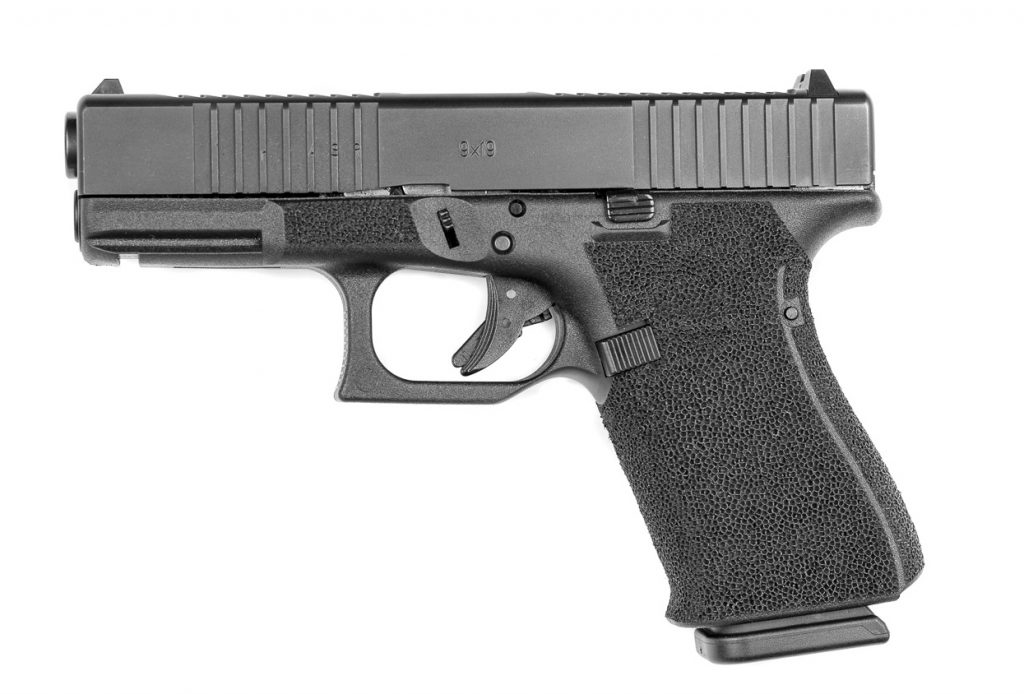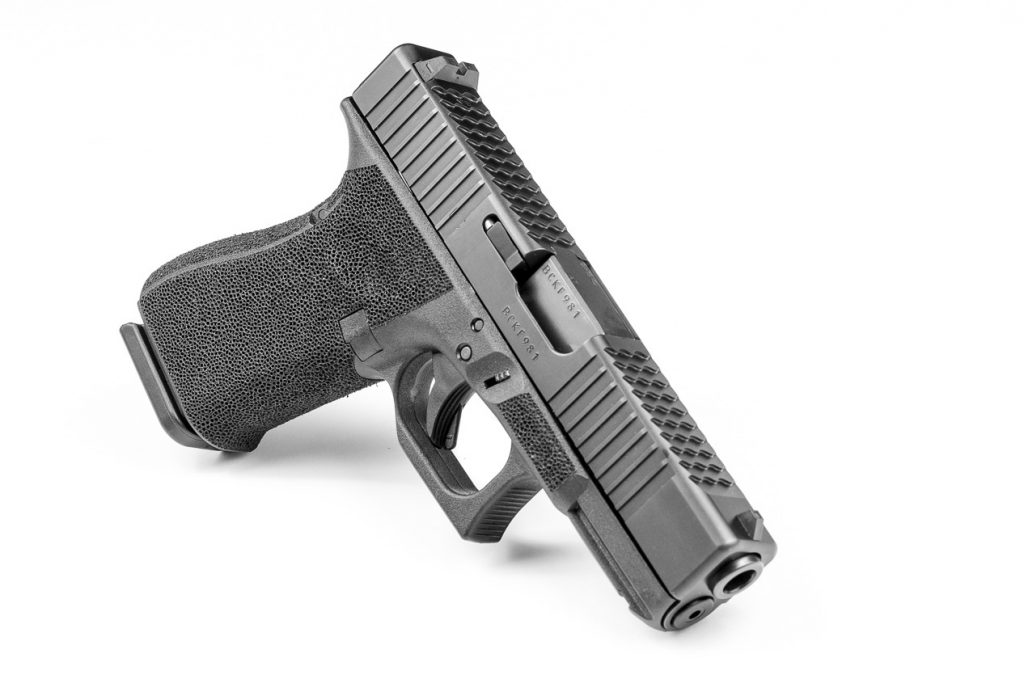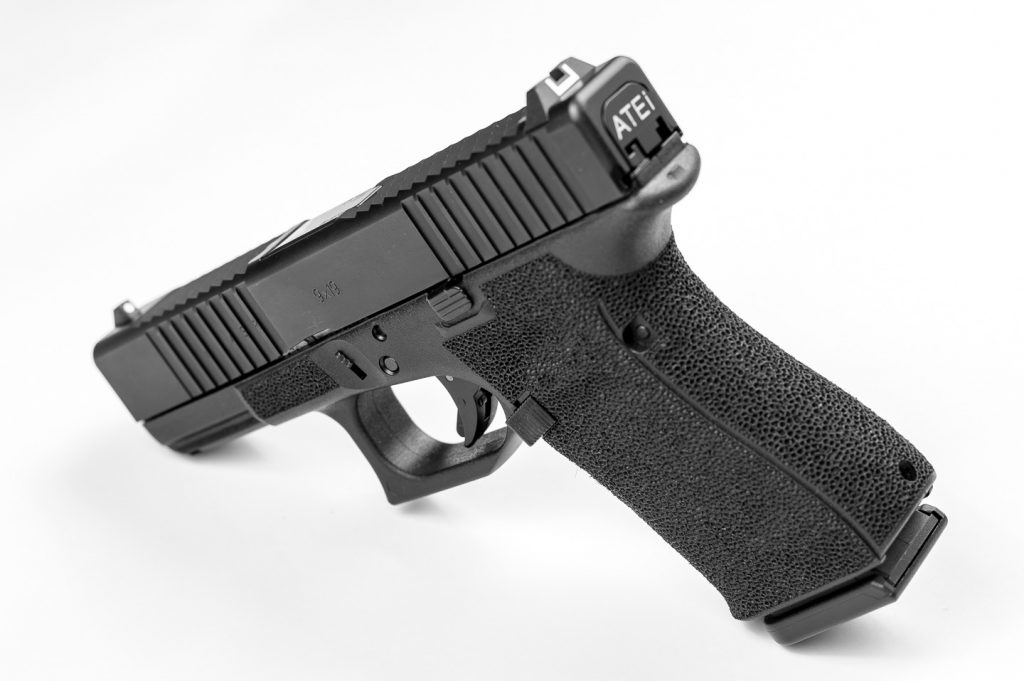 The ATEi A9 is offered as a choice for someone looking to purchase a full-size ATEi EDC gun without having to send a weapon in and wait on the custom work involved.
Should you wish to learn more, or perchance purchase one, you may do so here: https://ateiguns.com/product/atei-a9-g19-gen-4/.