Cloud Defensive is best known for their OWL (Optimized Weapon Light), which was a generational leap in weapon light technology and performance. The company specializes in firearm component development and testing for the firearms community. Their mission is to "… provide customized defensive solutions through innovative product design."
Recently, Cloud Defensive raised its flag and declared for House Morningwood. Now, it is a member of our Tactical Buyers Club, which makes the OWL, COR, LCS, and ATB seem even more tantalizing than before….
…and that's not easy to do! 
Let's take a look at their equipment. This is just what they currently have on their site, but we'll add the new stuff as they continue to innovate.
OWL
The Cloud Defensive OWL (Optimized Weapon Light) is regarded as a game-changing weapon light system. It is a complete integrated system without exposed wires to snag or remote switches to mount. There are no threaded components on the OWL, thanks to the  Quick Disconnect head and tail. The mounting tool is built into the tail cap, so the user doesn't need additional tools to mount it. Also, the head and tail caps are reversible, which makes this weapon light system ambidextrous. Lefties rejoice!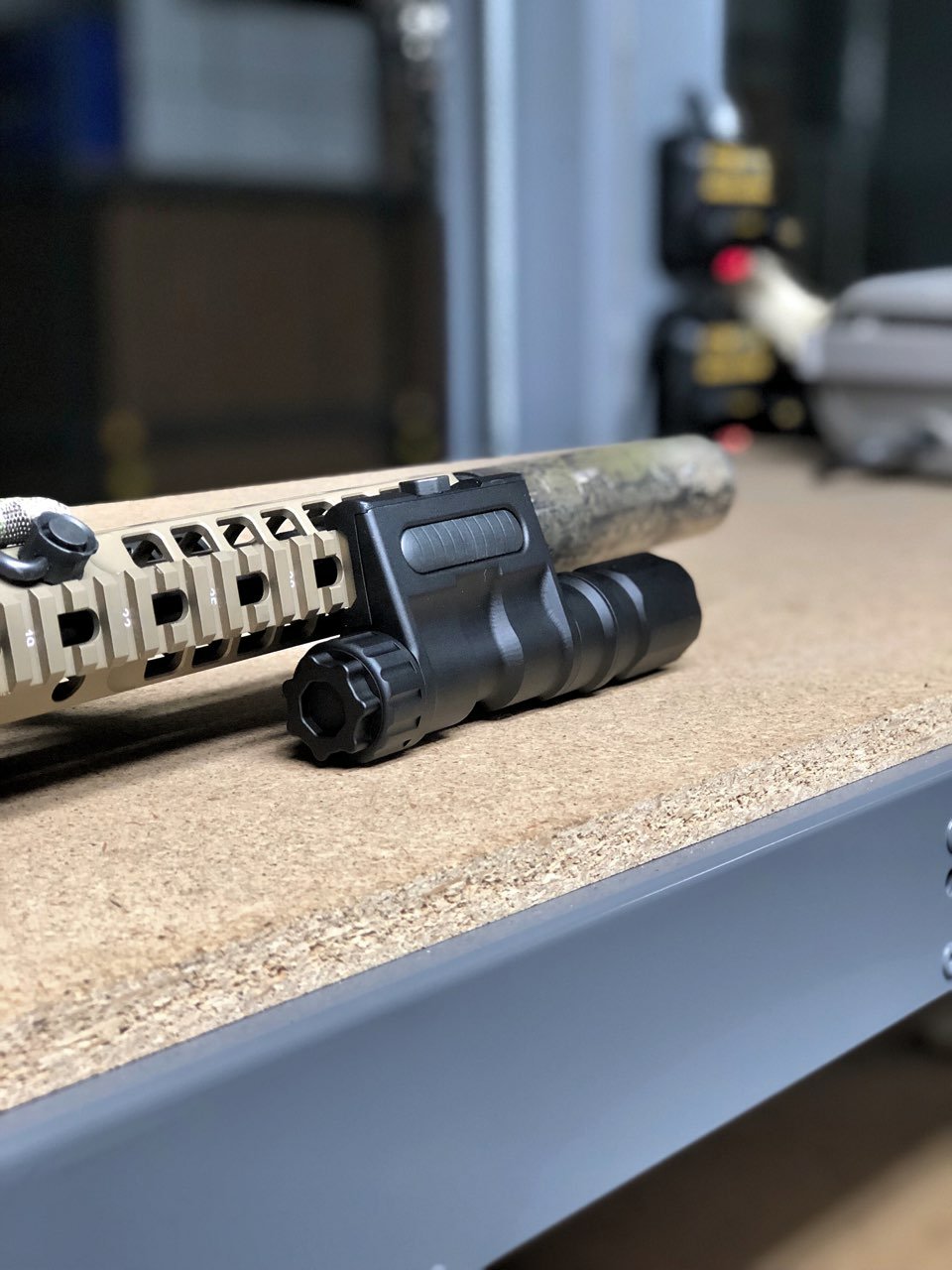 Perhaps one of the most impressive OWL features is its Candella rating. The OWL has an estimated 1,600 Lumen/45,000 Lux output, running on three CR123 or 16340 rechargeable batteries. According to Cloud Defensive, OWL has almost twice Candella as much as the nearest competitor.
Oh, and it's waterproof and shockproof too.
As they put it, the OWL is "Perfect for you. Perfect for law enforcement and military applications as well." Plus it'll make that SIG Copperhead (or whatever you're running) look good.
COR
The Cloud defensive COR (Cloud Optimized Rail)  is a rail system built specifically for lights and lasers, including their OWL. They have two models, the CORv1 and the CORv2.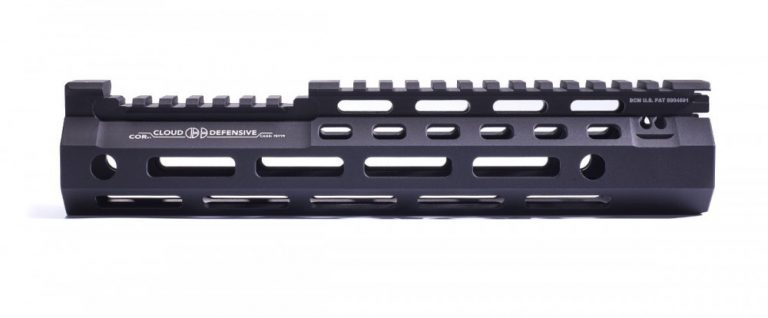 The CORv1 is designed for the Light Control System (LCS) and Surefire combination.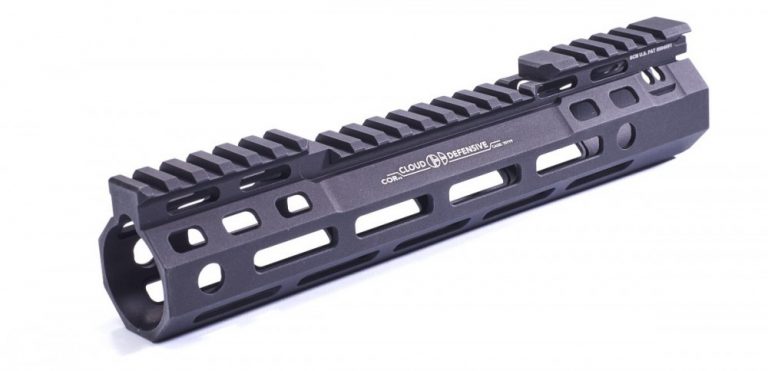 The CORv2 is designed to run with Surefire or Streamlight white lights along with IR systems. They can also run with just a Surefire/Streamlight weapon light if you also need or want to use backup sights in front of the recessed switching.
These rails are unique in that they are integrated around the remote light and/or laser switches. Thus, they feature a recessed channel for mounting the switches which moves them out of the Field-of-View. This serves to protect the switches and substantially improves the ergonomics of using the recessed switches.
As the folks from House Cloud put it, the COR plays well with others.
The COR is compatible with any mil-spec upper and many non-mil-spec uppers. COR is also compatible with low-profile gas blocks in both the carbine and pistol length configurations. COR is not compatible with piston-driven operating systems.
LCS
According to the Cloud Defensive website, their Light Control System  (LCS) is,
"The only 100% secure aluminum hard-mount in the industry for your tape switch. Unique Patent-Pending design utilizes a slot that ensures a snug, perfect friction-fit for the tape switch. Once installed it's not coming out unless you want it to."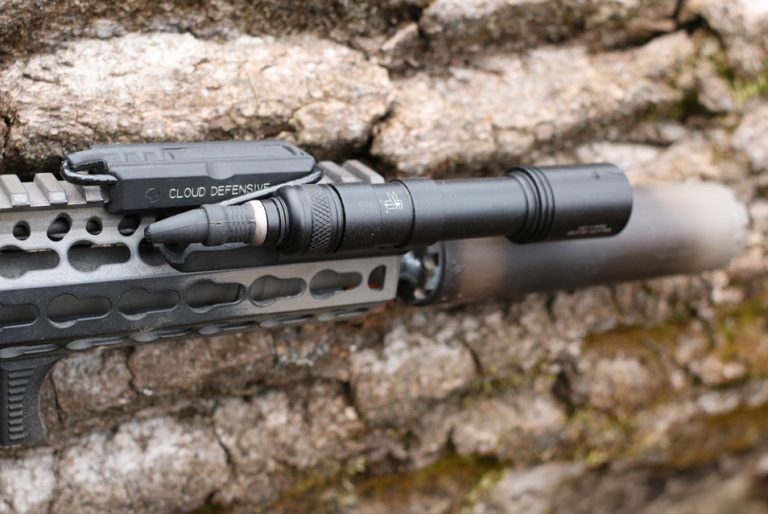 The LCS uses a three-piece clamp design that they say is so strong that it effectively reinforces the handguard. Both sides of the mount have Proprietary Integrated Cable Channels (ICC) so the user can run any excess cable on either side. This feature also makes it reversible and fully ambidextrous.
Users who need more cable slack for their setup can use the Early Exit feature by running the cable half-way through the cable channel and exit the bracket "early. Also, the full-length aluminum base allows optimum tape switch engagement.
The LCS is compatible with Streamlight, Surefire, Picatinny or keymod platforms. It is finished with Type III 'Hard-coat" anodized" to Mil-Spec standards and comes with a lifetime warranty.
ATB
Cloud Defensive partnered with Zulu Nylon Gear to create this bag. The Ammunition Transport Bag (ATB)  is designed to fit inside a range bag and/or a backpack. Basically, the ATB makes it easier during a range day, since you only have to carry ONE bag.
Constructed from Cordura Nylon with 1/2-inch closed-cell foam inserts, this bag is smooth and slick and won't tear anything or snag on other gear.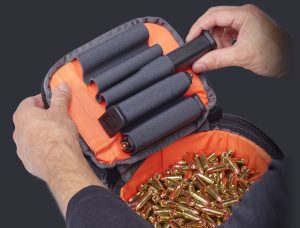 What about capacity? According to the Cloud Defensive website, the ATB can hold 600 rounds of 9mm + 5 full-size mags or 300 rounds of 5.56mm + 4 30 round p-mags.
Cloud Defensive says this Ammo Transport Bag is built for the elements.
With the soft shell and the use of 1/2″ closed-cell foam, the ATB gives you the ability to protect the contents and prevent the bag from soaking up water. Specifically designed to NOT be water-proof, the bag drains quickly and dries quickly. So you can get on with training.
The ATB is water-resistant and comes with a lifetime warranty.
Cheers! House Cloud Has Joined the Bazaar!
Follow Cloud Defensive on Facebook,and Instagram.
Stay tuned for future updates from our newest Morningwood member. Also, if you want to learn more about House Cloud, check out the articles and reviews on Breach Bang Clear.